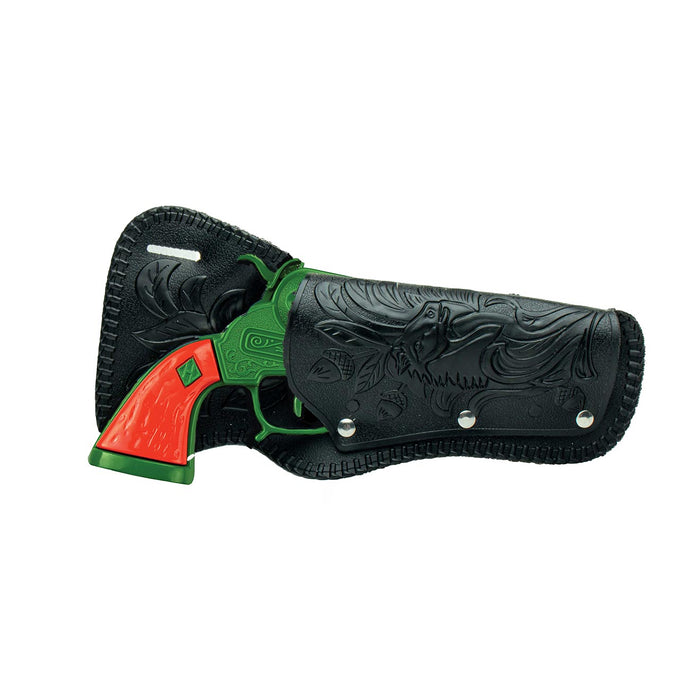 COLORED STAGECOACH HOLSTER SET
Includes vinyl holster, belt, and die-cast metal toy pistol. Molded holster with belt has the look of authentic hand tooling. Solid die-cast colored metal repeater toy cap pistol with plastic grip. Featues full orange tip as federally regulated.
All Parris Toys in this collection are in compliance with the California law. Green and Orange Coloring.
8.5" LONG
AMMO TYPE: #912 PAPER ROLL CAPS