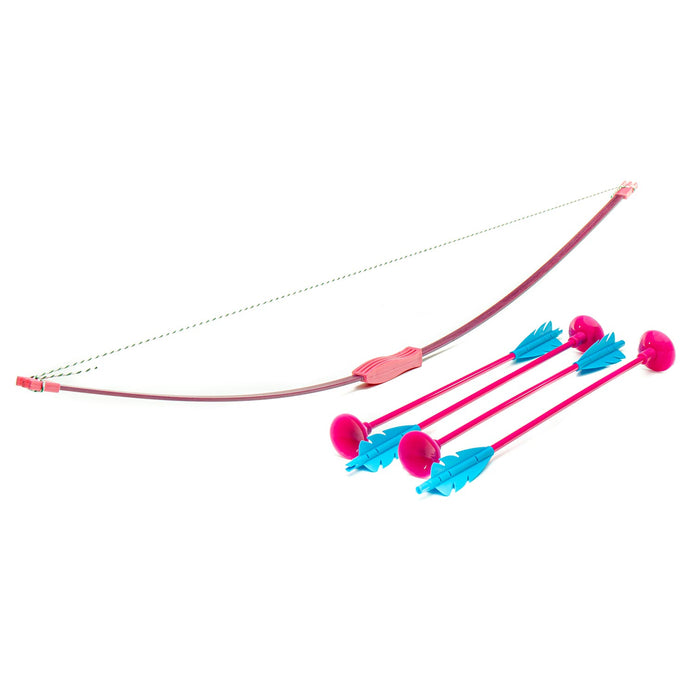 WARRIOR PRINCESS BOW & ARROW SET
Set Includes 4 arrows, plastic quiver, and 34" toy bow. Find the Warrior Princess inside with our 34" Real Fiberglass Bow, Four 12" Arrows with Rubber Safety Tips, Plastic Quiver Set.
Recommended for target shooting only. For ages 6 and over with adult supervision. DO NOT USE WITHOUT RUBBER TIP. If the tip is damaged discontinue use. WARNING! In using this bow and arrow set, the bow pull should not exceed the length of the arrow. Excess bending of the bow could cause damage to the fiberglass composition of the bow. If damage occurs contact Parris Mfg. Co., About replacement information. DO NOT USE THE BOW IF FIBERGLASS HAS BEEN DAMAGED. DO NOT USE WITHOUT RUBBER TIP. IF TIP IS DAMAGED, DISCONTINUE USE. WARNING! Do not aim at eyes or face.